MORE THAN JUST RETAIL.
Join the team at Northern/NorthMart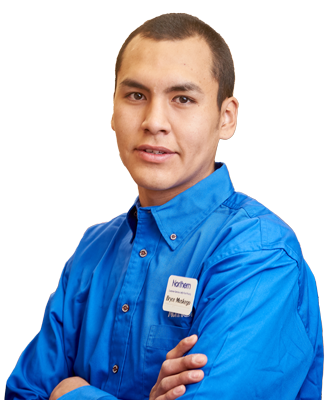 Working at Northern/NorthMart can be challenging work. Each of the communities we serve is unique and there are operational challenges associated with some of the remote locations we work in. This requires a lot of thinking on your feet, relying on your team members, and at times working long hours based on the needs of the business.
In return, you get to learn new skills and grow into different roles as you get more experience. In fact, many of our associate level employees end up progressing through the company into different positions over time, and getting the opportunity to fill roles in different stores and communities if that's of interest to them.
Working at Northern/NorthMart is about more than just selling products – it's about creating an experience for our customers, navigating through our distinctive logistics processes, and building connections within the communities. Our environment is a little different than others. You'll handle challenges that are unique to northern communities, such as weather-delayed shipments or deliveries arriving via all sorts of transport. But you'll be part of a team that knows how to get the job done and you'll experience the rewards of living in a northern community.
At Northern/NorthMart, we believe that our people are the key to our success, and we are dedicated to providing the training and direction you need to succeed and work through the daily challenges of each role. Whether you're just starting your career in retail or looking to take the next step in your professional development, we offer excellent opportunities to learn and grow. There's no better place to develop your career than working at our stores. So, if you're looking for a challenging and rewarding opportunity in retail, join our team.