MORE THAN JUST RETAIL.
Join the team at Northern/NorthMart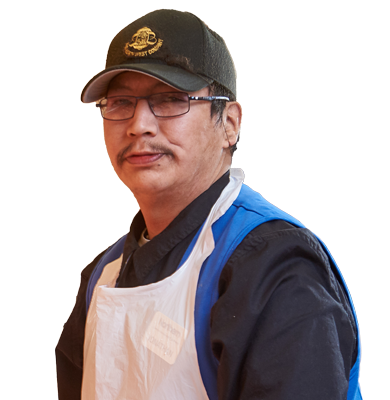 Our Northern/NorthMart stores are in isolated communities, you'll have a broader range of tasks on your to-do list than you would at a store in the south. In fact, you never know what you might have to tackle on a given day — from selling motorized vehicles, to fixing store equipment, to solving staffing challenges.
While the variety of challenges you may have to solve can feel overwhelming at times, it also means that you won't get bored at work. You'll get to learn new things and come up with creative solutions to issues that arise. This type of environment will be rewarding for people who enjoy variety in their work and want to push themselves.
No two days are the same at Northern/NorthMart. From working on developing your team to rolling up your sleeves and getting hands-on with transporting goods, our employees have the opportunity to take on a variety of tasks and challenges and become an expert of all departments.
Life at Northern/NorthMart means constantly learning and growing, as you tackle new tasks and responsibilities and develop your skills and expertise. We are dedicated to providing the support and guidance you need to succeed, and we believe that our diverse and challenging work environment is the perfect place to grow and thrive. So if you're looking for a job that offers a diverse and challenging work environment, apply today.