MORE THAN JUST RETAIL.
Join the team at Northern/NorthMart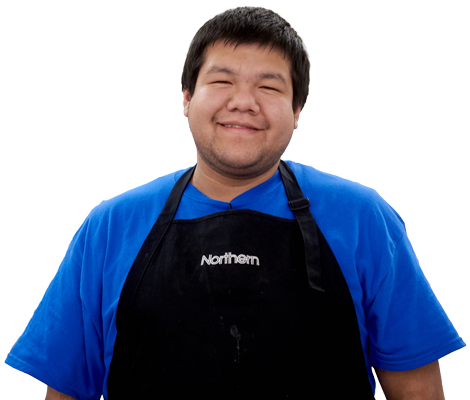 Do you have a passion to be part of a hardworking retail team and a desire to make a difference serving customers in northern Canada? Working as a Retail Associate at Northern/NorthMart can be a truly unique and rewarding experience. You will be responsible for providing exceptional customer service, maintaining a clean and organized store, and assisting with sales and inventory management.
Working in a northern remote community can have its challenges – whether it's dealing with logistical intricacies or operational setbacks due to weather. Despite these challenges, working in our stores can be an incredibly rewarding experience. You will receive comprehensive training at the store level to succeed in your role. You will have the opportunity to learn and grow into different roles. You will also get the chance to build connections with our customers and become a valued member of your community.
If you are looking for a challenging and rewarding career in retail, consider applying for a job as a Retail Associate at Northern/NorthMart. We offer competitive salaries and benefits, and we are always looking for hardworking and dedicated individuals to join our team.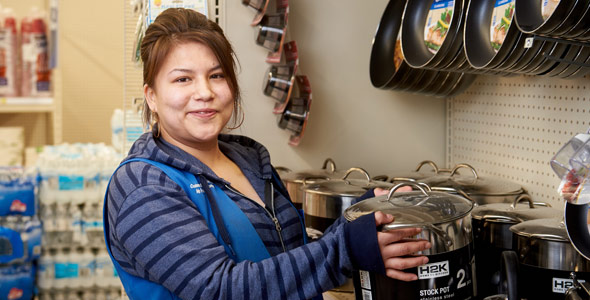 Our Retail Associates are critical to the store team. They are responsible for running cash lanes, merchandising, receiving and stocking shelves. They also ensure appropriate merchandise is ordered and properly presented to maximize sales and profits. We expect them to exhibit high customer service and support to the store management team, and over time, master a number of tasks that are critical to the running of the store. Associates are trained at their store and learn on the job with oversight from management.
"My team has been really helpful – they always assist me and do their best to train me. Every time I've needed assistance (from Head Office), they've always been there for me. My favourite parts (of the north) are the solitude, the quietness, the nature, the self-reflection – it makes me calm. Not having traffic – it's less stressful in a way. The culture as well is something I enjoy here. This opportunity would be great for someone who's really open minded and wants to work hard..

~ Joey Arora, Pond Inlet, NU