MORE THAN JUST RETAIL.
Join the team at Northern/NorthMart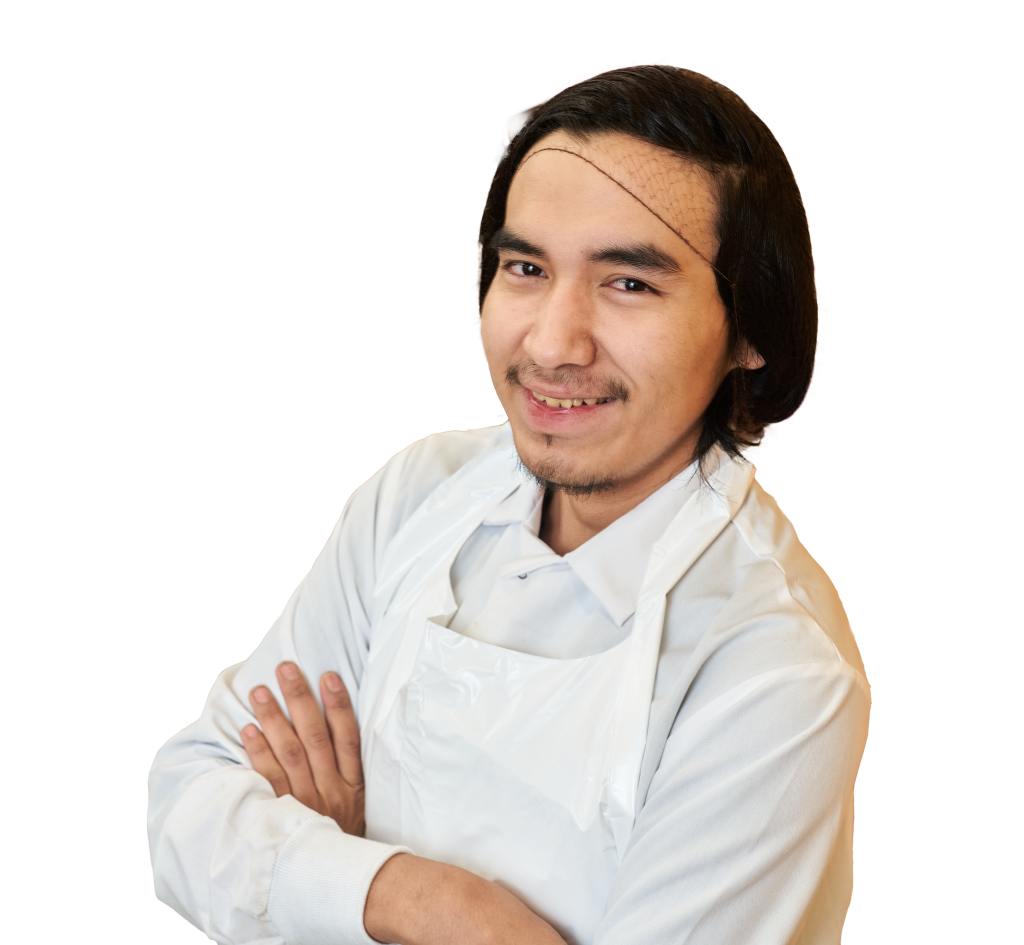 We hope that by sharing these testimonials, potential candidates can get a better sense of what it's like to be a part of our team and learn about what we value as a company. We are always looking for passionate and talented individuals to join us, and we believe that our team stories offer a glimpse into the exciting opportunities and new adventures that await you.
Store Manager
Our Store Managers are responsible for leading and motivating a team of dedicated employees as they serve and support the community. If you have strong leadership skills, excellent communication and customer service skills, and a passion for retail, don't miss out on the chance to make a positive impact and experience rapid career growth.
"The North West Company has been one of the better opportunities for me. It's allowed me to grow my career. It's given me opportunities left, right and center to expand my knowledge about how these businesses are run. You don't get an opportunity like this doing anything else."

~ Chance Ryder, Tulita, NWT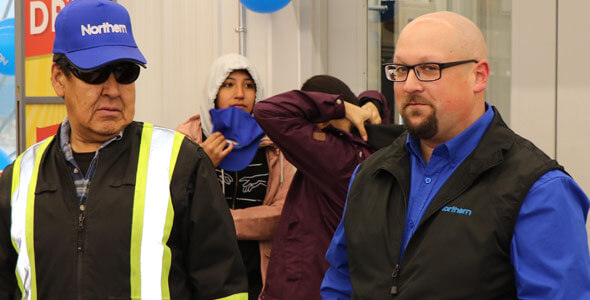 ---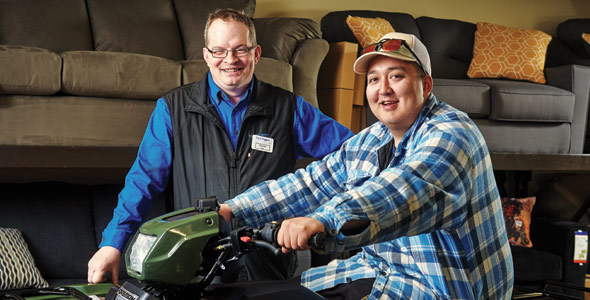 ---
"It is a beautiful place to live and work at. I work with a young and fun hard working team here. Everyone is very friendly. Life here in the north is very different but very nice. I absolutely love it and don't have any regrets about my choice of coming here."

~ Line Desgagnes, Iqaluit, NU
Department Manager
Department Managers oversee the operations of a specific department within our stores, whether it's GM, Produce, Meats or Bakery. You will have the opportunity to make a difference in your community, lead a team of employees and contribute to the store's overall success. There's no better way to further your retail career than being part of the team at Northern/NorthMart.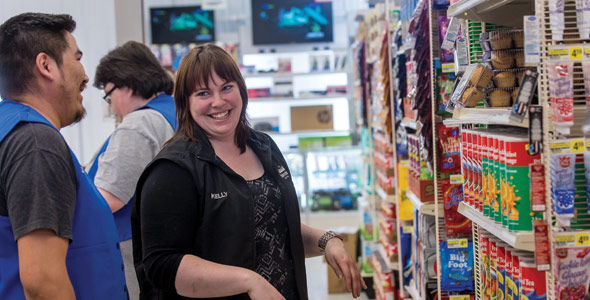 ---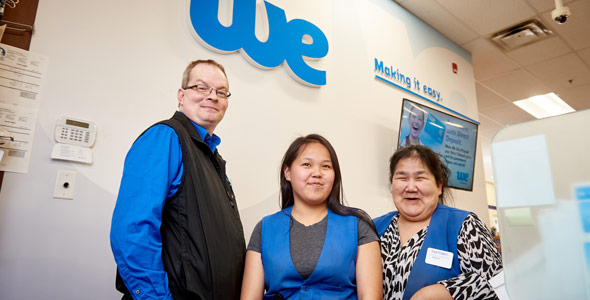 ---
"The company hired us as a couple, which is a brilliant thing because we used to work together. So that was a smooth change for us and the company helped us with everything – accommodation and transferring – so we don't have to worry about anything."

~ Mayank and Prabh, Sheshiatshu, NL
Dynamic Duos
We know how challenging it can be to relocate by yourself. That's why we offer a unique solution that not many other employers do: hiring in pairs. Not only does relocating in pairs provide a sense of companionship and support during the transition, but it also brings forth a stronger level of communication and teamwork. Be part of our Dynamic Duos and apply with a friend today!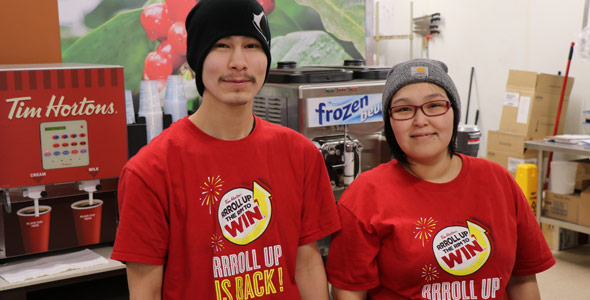 ---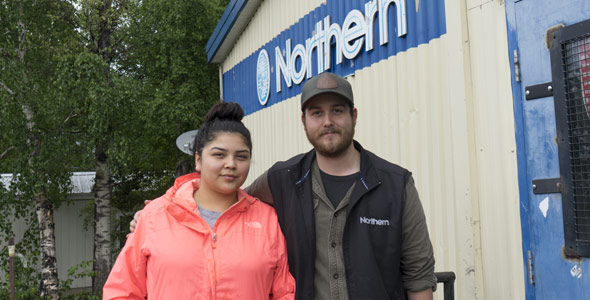 ---
"You learn from the communities, get to know people and nature. Working in the stores allows you to collaborate and serve the community. Research the community beforehand, be aware of the way of living, the do's and don't's, have a supportive system, have a mindset that you will overcome anything and this is a great journey to start."

~ Chaelynne Newman, Kashechewan, ON
Retail Associates
Our Retail Associates play a key role in stores when it comes to assisting customers, completing transactions, maintaining store displays, keeping track of inventory, and helping with restocking shelves. If you're just starting out in your career or are looking for a change, working as a Retail Associate in our stores will give you a unique experience and the skills you need to meet your career goals.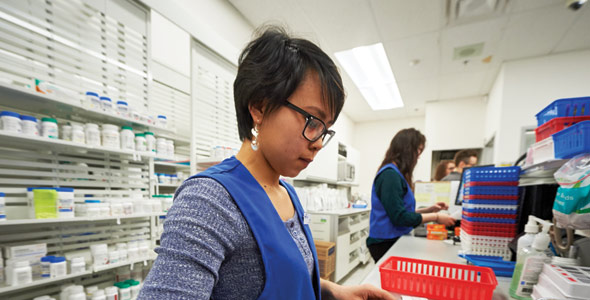 ---
---
"My time during 4.5 years in Moosonee was a treasured one. I made great friends and that is why I still go there as a relief. Even though the community is semi-isolated, having train access is an advantage that the other communities in the north usually don't have."

~ Faraneh Akhtari, Moosonee, ON
Pharmacy
Our Pharmacy teams have the opportunity to provide vital healthcare services to remote communities and gain valuable experience in a unique and rewarding setting. In this role, you will have the chance to make a positive impact on the lives of others while also exploring the beauty and culture of northern Canada.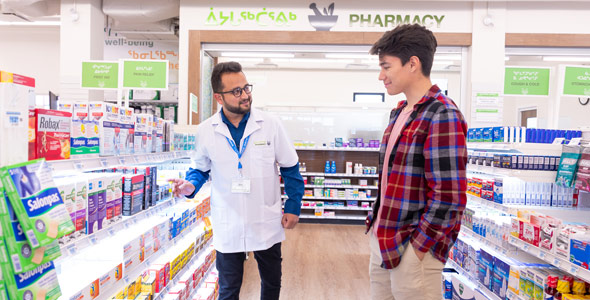 ---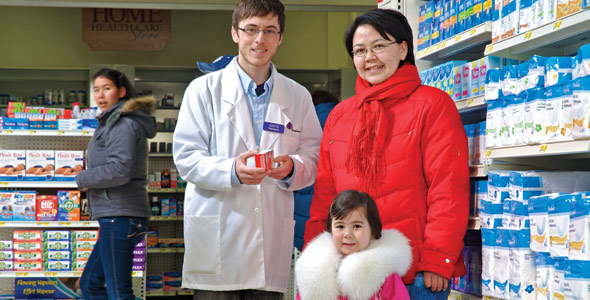 ---
"I got an opportunity to explore a different part of the world and a different lifestyle, learning a lot as a summer student in 2020. I rapidly gained career-boosting experience and finally joined back after college as Grocery Manager."

~ Rajat Sharma, Black Lake, SK
Students and Recent Graduates
If you're a student looking for a summer opportunity, we offer 4-month term positions for Retail Associates. Student and Recent Graduates can also benefit from our offerings. With staff housing and food allowance provided, it's a great way to save money, pay off your student loans and get your foot in the door for an amazing career.