MORE THAN JUST RETAIL.
Join the team at Northern/NorthMart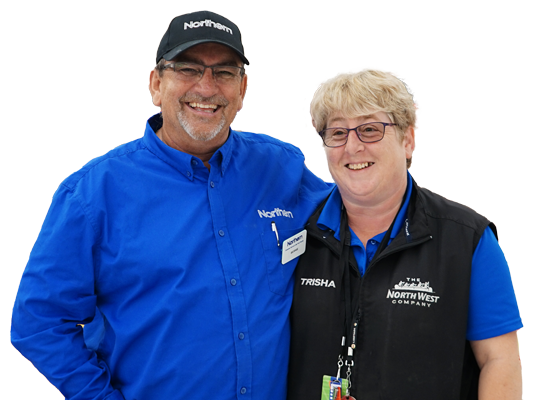 One of the most unique aspects of our stores and the communities that we serve, is that we love to hire pairs of people. We hire siblings, friends, roommates, spouses, cousins – you name it, we like it!
We hire pairs to fill roles at all levels, including Store Managers, Department Managers, and Associates. We encourage one of you to apply to the role that best suits you. Click apply now below and identify who's coming with you. If you're a successful applicant, the Recruiter that you engage with will speak with both of you individually.
We find that people who come to the North together, succeed together. It makes the transition and lifestyle changes so much easier when you have someone familiar to share the experience with. Of course you will always be accepted in the community, but it is nice to have a familiar face while you adapt to being away from family and friends back home.
As a team, you'll be assigned to a store and each given your own career paths – but you'll stick together throughout (unless you tell us otherwise). It's a unique opportunity to grow your careers together, while having the adventure of a lifetime in Canada's great northern regions.
To be successful we look for people who are adaptable, have great customer service skills, a strong work ethic, and the ability to lead from all levels. We want people who have an interest in learning about other cultures, and who demonstrate empathy and respect for the various communities that we serve across northern Canada.
"I love being a management team. I really couldn't think of it being any other way. It's so nice to have my wife and partner with me."

~ Spencer & Kate, Relief Management Team