MORE THAN JUST RETAIL.
Join the team at Northern/NorthMart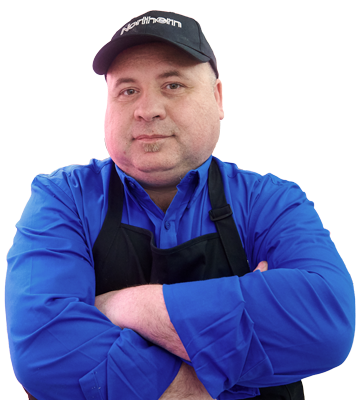 When you get right down to it, a successful store is a well-run blend of successful departments. Are you ready to take on a department of your own?
If you're ready to lead, plan, get your hands a little dirty and tap into your creativity, then you're ready to run a department. Your work will be interesting and varied. You could be merchandising, ordering, planning a special event, serving customers, receiving deliveries, guiding your team, scheduling or taking charge of the store when the Store Manager is away. You get the idea!
It's the perfect job for people who are enthusiastic, energetic and results-driven.
"The people are nice and it helps. Here, everybody's always been super friendly and welcoming and it makes the transition easier when you're coming to a new place."

~ Shannah Jensen, Pond Inlet, NU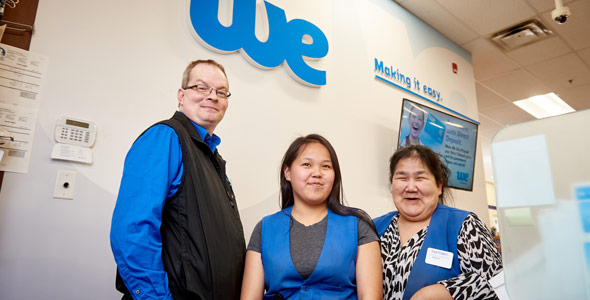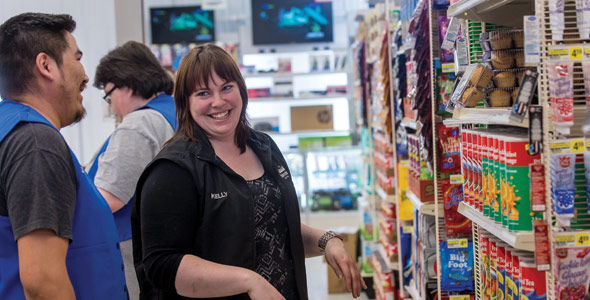 As a department manager at Northern/NorthMart, you will be accountable for managing the operations of your department, whether it's Meat, Deli, Bakery, Produce, General Merchandise, Food Service and so on. You will collaborate closely with your team of associates and the Store Manager to ensure that your department is a success. In addition to your day-to-day responsibilities, you will also have the opportunity to contribute to the strategic direction of your team and department to help drive the business forward.
Department Managers receive an excellent compensation package of pay and benefits, including four weeks' vacation, as well as generously subsidized food and housing. This provides a meaningful opportunity to save.
Whether you have retail experience or transferable skills from another industry, we offer first-rate training at our Winnipeg Training Centre as well as provide additional support from Head Office. We want you to succeed, both now and as you grow your capabilities and career. Many of our Department Managers go on to become Store Managers or Department Managers at larger stores.
"This company has helped me a lot … not only to learn and grow and to explore myself, but it's great for young professionals trying to find a career. My journey has been quite adventurous. Anyone who really wants to try a change in life, go for it!"

~ Raunaq Singh Gil, Attawapiskat, ON