MORE THAN JUST RETAIL.
Join the team at Northern/NorthMart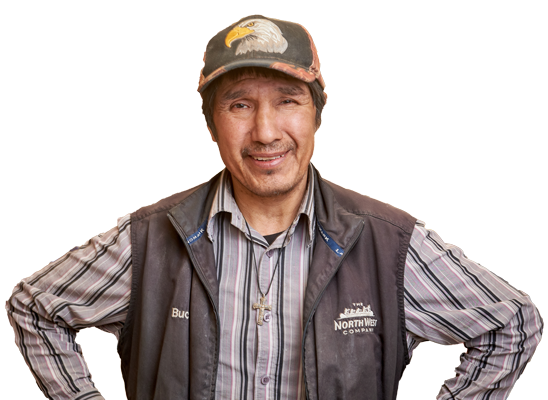 Where are Northern and NorthMart stores located?
We have over 130 retail stores located in small communities in northern Alberta, Saskatchewan, Manitoba, Ontario, Quebec, Nunavut, the Northwest Territories and Newfound and Labrador.
How many hours will I be working?
Like the rest of retail, it's not uncommon for salaried management employees to work long hours or to be needed at the store on a day off, but we take that into account. Your compensation package reflects the true effort and hours you put into the store. Full-time hourly employees work 40 hours a week. This generally includes evening and weekend shifts.
Where are your vacancies? Do I have a location choice?
Our vacancies change, so we recruit and hire year-round for multiple locations. While we will certainly consider your preference, a particular community might not have an opening or, operationally, might not be a good fit. We aim to assign you to a store where you will be set up for success.
Do you offer a relocation package?
For most positions, we provide a generous relocation package for you and any immediate family relocating with you.
What departments make up a Northern and NorthMart Store?
Produce, Meat, Grocery, C-Store, General Merchandise, Admin Office, Deli/HMR & Bakery and Food Service. For more details, see Our Departments.
What type of medical services are offered in the community?
Most communities have nursing stations where medical services are provided on a rotational basis by doctors and dentists. Very few communities have a hospital; however, if required, the province or territory provides access to medical services.
What are you looking for in a new hire?
Above all, we're looking for people excited about working and living in the north. To learn more, check out the individual job pages.
What options are there for my family? Can we bring our Pets?
We often hire couples or family members who are eligible to work. For younger children, it's important to connect with the local school or daycare. Some communities do not allow pets, others allow a maximum of two pets. This is based, primarily, on housing restrictions and is definitely a question to ask when you're discussing possible locations. Also be aware that very few communities have veterinary services.
What type of training will be provided?
Store Managers and Department Managers receive foundational training at our NWC Training Centre, then move on to a more tailored program with our store operations team. Read more in Comprehensive Training. Supervisors are trained at their store and learn on the job with oversight from management.
Do you offer any employee benefits?
Yes! In addition to competitive salaries, we offer a comprehensive benefits program and very generous food and housing allowances. Further information will be provided to you during the hiring process.