MORE THAN JUST RETAIL.
Join the team at Northern/NorthMart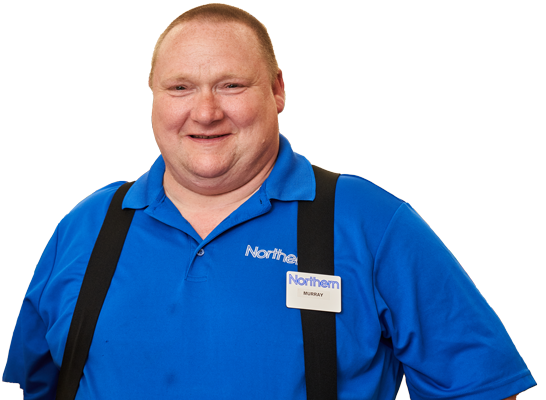 Whether you sign on at a Northern or NorthMart, it will be your store. Because we operate in remote communities, you'll have the freedom to make the operation your own – and become the face of Northern/NorthMart in your new community.
If you're an energetic hands-on leader with plenty of drive, you couldn't ask for a better opportunity. What's important to you Inspiring and developing your team's talent? Contributing meaningfully to a community's well-being? Knowing your customers' names and faces? Ensuring food security in the north? Beating your sales month after month? All of the above, we hope, because our Store Managers do it all. They handle the typical tasks of managing a store, plus plenty of situations that you just don't see in a southern chain.
As a store manager at Northern/NorthMart, you will be responsible for overseeing all aspects of store operations, including sales, customer service, and inventory management. You will work closely with your team of department managers and associates to ensure that our store runs smoothly and efficiently, and you will be responsible for meeting and exceeding sales targets.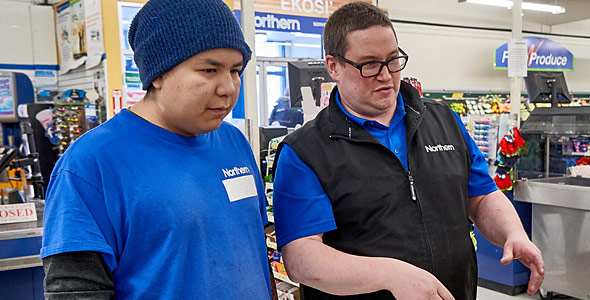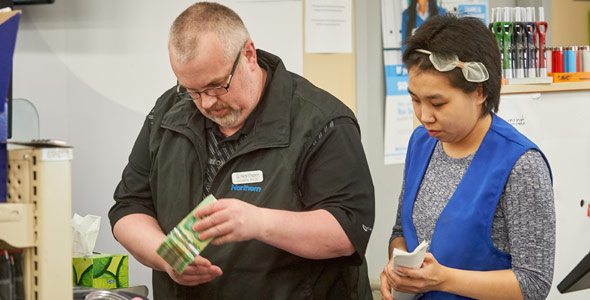 You will play a role in developing and implementing marketing and sales strategies, and you will work closely with your Director of Sales and Operations to ensure that your store is a success. Our office teams in Winnipeg are set up to support you in any way you need, and will be available to provide you with guidance gained from their own experience working with our stores.
Store Managers receive an excellent compensation package of pay and benefits, and you'll share in your store's profits, which translates into significant financial rewards on top of your salary. Many of our Store Managers go on to managing larger stores or working in our head office.
If you have transferable skills, like customer service or team leadership in another industry, we would love to speak with you. Retail experience is helpful, but not a requirement. We provide training to all new hires.
"What I like about this company is, where if you want to do something else and you aspire to learn, the company is great. They will take it upon themselves to give you every opportunity to succeed and to do different roles.

~ Darren Price, Arviat, NU