MORE THAN JUST RETAIL.
Join the team at Northern/NorthMart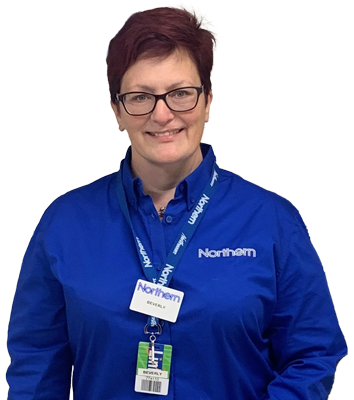 Management new hires get hands-on training at our Training Centre in Winnipeg, Manitoba. Our training program is made up of a wide range of operational modules and leadership courses to ensure you have the skills and knowledge you need before heading up to your store. We also offer an excellent course to help anyone new to the north build positive relationships in your new store community.
In addition to Certification Training and Operations Training, on-site courses include Leadership, Cultural Awareness and Department Foundations. As the "graduated students" return to their communities, many stores have seen increasingly encouraging customer engagement.
The Training Centre features 11,000 square feet of space. The facility also includes a simulated store with grocery and general merchandise displays to replicate a store in northern Canada.
The program is directed at Department Managers in Training (DMIT) and Managers in Training (MIT) in northern Canada and includes courses on retail operations, store systems and leadership.
Associates are trained at their store and learn on the job with oversight from management.